Here are some photos of recent successes.
5/8/16-5/10/16-Walleye bite is in full swing in the northwoods.  Caught a batch of good walleye with a mixed bag of Pike and panfish as well.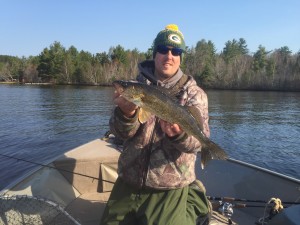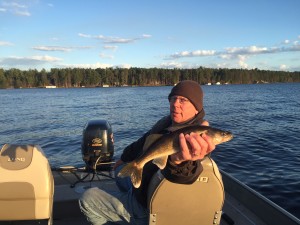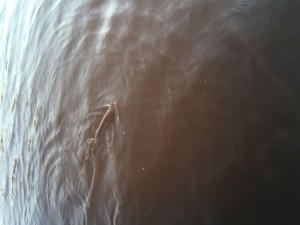 4/17/16-Spring 2016 panfish is off to a good start!  Kept a pile of them today, mostly crappies but the gills will be soon to follow!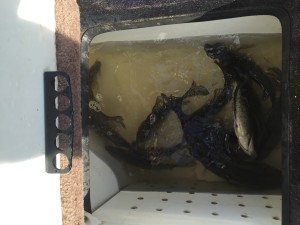 Musky season came and went fast as ever this year.  Wound up with 65 Muskies for 2015 crushing 2014s total of 45.  Ended the year with a bang and a slob of a fish on a 17″ sucker rig!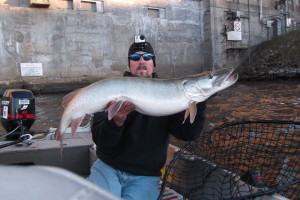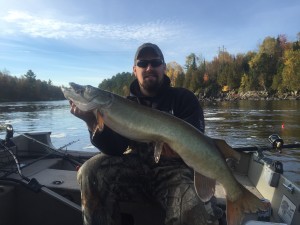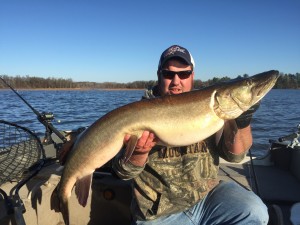 Sept 2015- Been a great year so far and things are heating up even more.  Peter and I took the Chippewa Valley Musky Circuit Championship on Lost Land and Teal Lakes in Hayward WI!  Big fish have been coming out to play.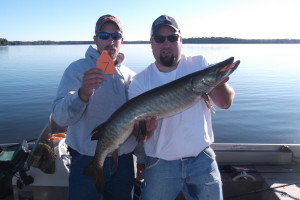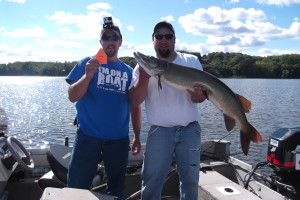 Storm Brothers tore it up for a few days with me.  Saw action from many fish and managed to get a few to actually eat the bait.  Also caught plenty of smallmouth, largemouth, and pike.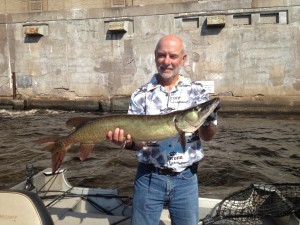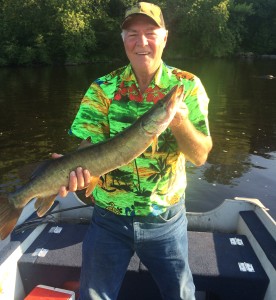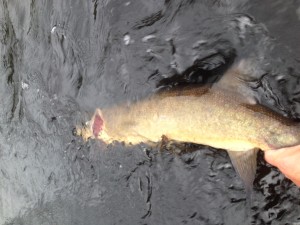 July 2015-Musky Bite is heating up in Northwest Wisconsin along with the weather.  Big fish are starting to move and a few of them are hitting the net as of late!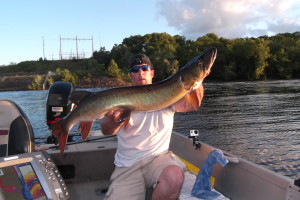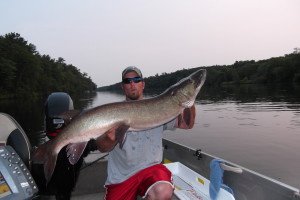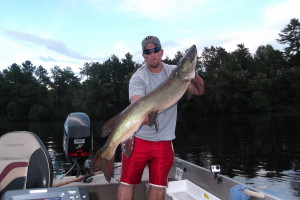 June 2015-Good start to the season so far with many more fish to come!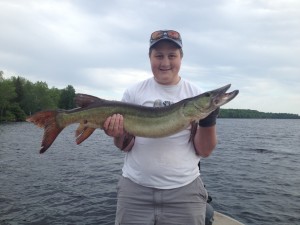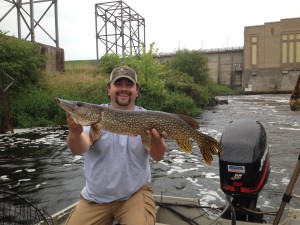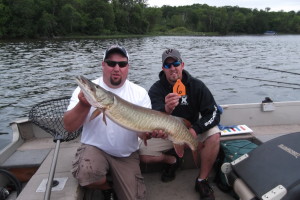 2015 Walleye fishing with a bonus sturgeon!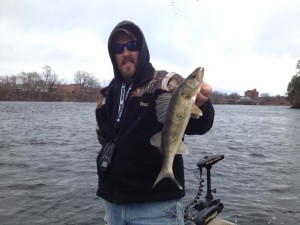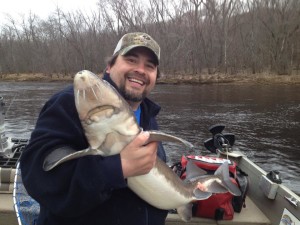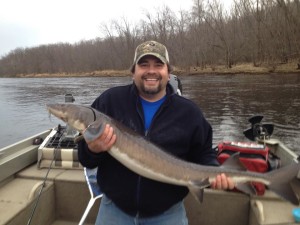 2015 is shaping up to be a good year.  The warm spring thus far has brought no snow and most lakes are completely ice free.  Made a run to the Fox River for some walleye 3/28.  Managed a few good ones.  Also have been doing pretty good on the Chippewa Falls area for walleye.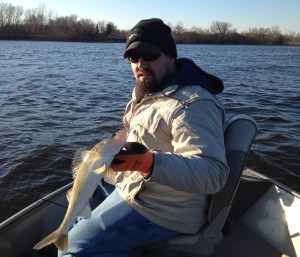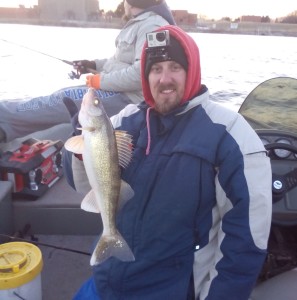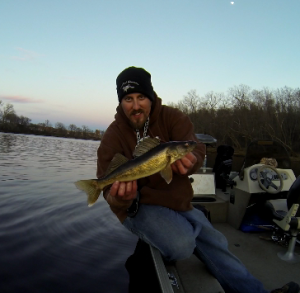 The last few weeks of the season were a blast with the sucker harnesses.  Put plenty of fish in the boat.  The girth of the fish this time of year is truly amazing!
It appears as if winter's icy grip is finally here.  After a fairly mild fall and early winter, cold conditions are making good ice.  The panfish bite continues to be good for the time being.  Maybe if the cold weather sticks around for a while the ice conditions will improve and allow for vehicle travel.
January 2015
Panfish bite remains fair to steady on most lakes.  Crappies have slowed down a little bit but the gills are still there.  Some lakes are depleted of oxygen already making fishing tough but many lakes remain good.