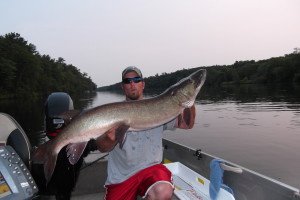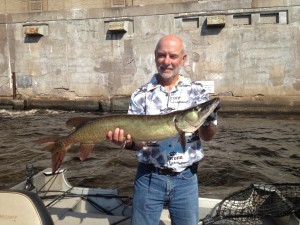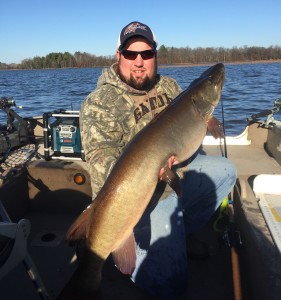 Northwest Wisconsin has some fantastic musky angling opportunities!  I am constantly trying to pattern these fish and will put forth my best effort to put you on the fish.  I welcome all experience levels in my boat and I can assure you that no matter what experience you have with these toothy predators, you will benefit from a trip with Musky Operations.  The thrill of the catch is the end goal with Musky Operations but I also strive to share my tactics on different bodies of water at all times of the year and enjoy coaching what I have learned over the years.  One thing that I have learned is that no population of these fish is the same and no body of water is the same.  I always keep this in mind and use my past experiences as well as up to date electronics to help make your musky trip one that you will never forget!
You will be fishing out of a 16.5′ Alumacraft Navigator with a 60hp efi Mercury outboard.  There is ample room for 3 people and gear so you can fish in comfort.  I use only proven gear that I trust and holds up and will provide you with whatever rods and tackle are called for on any trip.  If you have some gear of your own that you wish to bring along and use I welcome you to do so.  Rods that I use are typically 8-9′ long with high quality bait casters spooled with 100lb superbraid to make sure we don't lose your trophy.
Additional items you need to bring:
A positive attitude.  Fishing and particular musky fishing is undoubtedly mental and never a guarantee so a good upbeat demeanor only helps.

Valid Wisconsin fishing license

Raingear and appropriate clothing for the days weather

Sunglasses (Preferably polarized)

Sunscreen

Camera or phone (I will always have mine)
Rates:
Half day (4-5 hrs): $200  good for up to 2 people
Full day (7-9 hrs):  $300  good for up to 2 people
One on one trips are ideal for newcomers to musky fishing.  This will allow for one on one hands on experience and optimal fishing opportunities for the individual.  Full day trips will include an optional lunch break depending on location.  Lunch will be each individuals responsibility but  I will always have water and snacks.
**Catch and release Musky:  I am a firm believer in catch and release musky fishing and preserving this great fish for generations to come.  If you are looking at getting a mount of a trophy caliber fish, we will obtain all length and girth measurements as well as pictures for a replica.
Notable trips from 2015:
Early June-Plenty of fish hitting the net and a few better ones as well.  Feels good to kick off the northern season with a bang!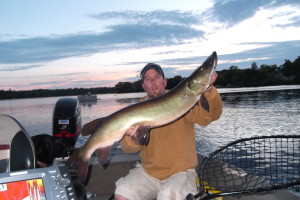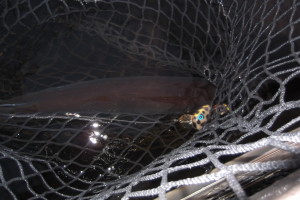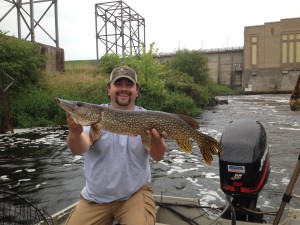 June 6-Scored Mike Newman his first career musky!  Nice looking 38″ fish.  Few other opportunities as well but we'll take it!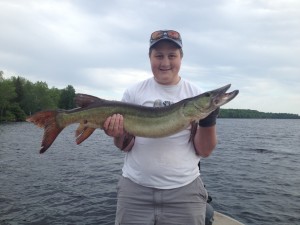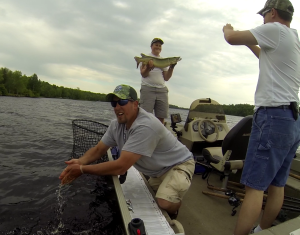 June Chippewa Valley Musky Circuit qualifier on Bone Lake, WI.  My partner and I took home 2nd place.  Lost 2 fish that would have sealed the deal but hey that's musky fishing.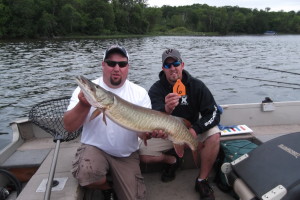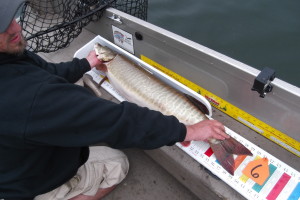 July-Some big fish have been moving hard!  Scored the two largest so far this year.  Also had the pleasure of tearing it up with the Storm brothers for a few days.  Tough bite with high sunny skies but we adapted and overcame to put a few fish in the boat.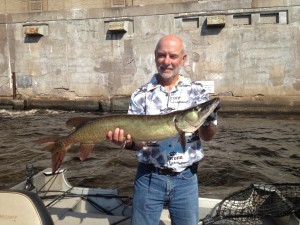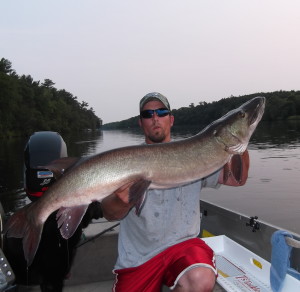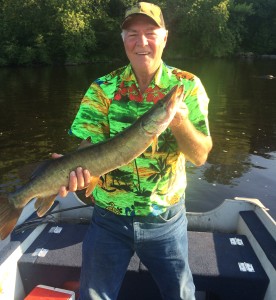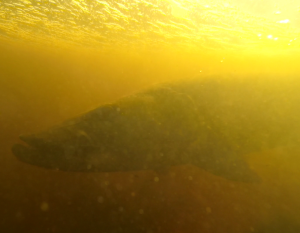 August-Numbers are beginning to increase and the bite has been good.  Dog days of summer are winding down and fish will become more active as we get a few cooler nights.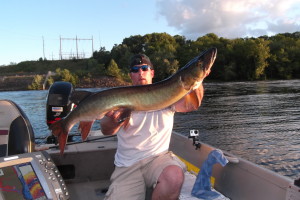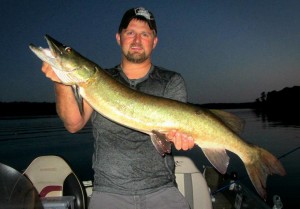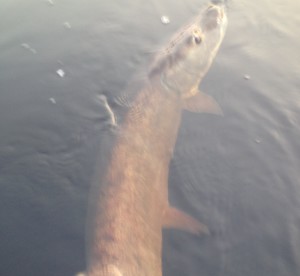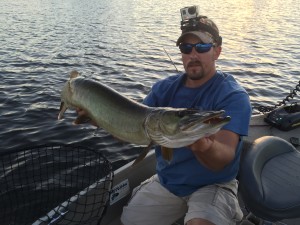 September-My partner and I were blessed enough to take home the championship for the Chippewa Valley Musky Circuit on Lost Land and Teal lakes in Hayward Wisconsin.  Three fish boated for a total of 124″ of fish in one day.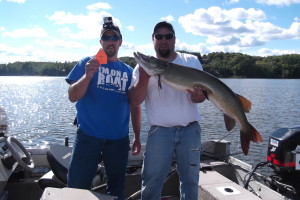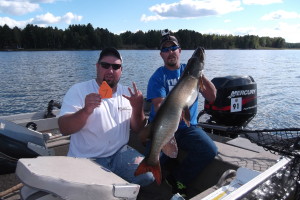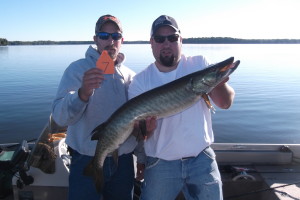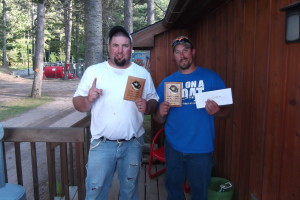 The fall sucker bight in fall can be intense!  If you have never experienced it, you are missing out!  Multiple fish days are the norm during this time of year and are your best shot at a true giant.  When water temps cool off, these fish put on the feed bag and put on some impressive girth.  Book a fall trip with me and I will show you what its all about.